New training helps Marshall's Instrument and Payload Systems Department define its destiny
By Lori Meggs – Marshall Star
To foster dialogue among its stakeholders, the Marshall Center Engineering Directorate's Instrument and Payload Systems Department
recently explored how to become an ideal organization through a method known as appreciative inquiry. Appreciative inquiry helps stakeholders structure their future by reflecting on what has worked best in the past.
The approach is a radical departure from traditional problem-solving models, which don't fully explore prior events. "This experience has been tremendous in pulling ideas out of us and helping us clearly define our destiny as an organization," said Steve Pearson, manager of the department. "Appreciative inquiry has unleashed passion in us as individuals that has energized us and will have a great impact on our organization."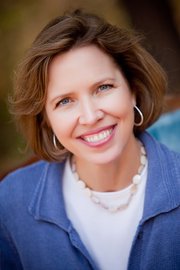 Organizations and associations call on Gayle for her keynotes, facilitation of leadership planning retreats, and focused sessions on personal growth, executive development and organizational change.
Contact us to discuss your specific needs. And explore this site to learn how you can clarify issues, cultivate your leadership skills and achieve your most important goals.