Take The Bull By The Horns
Take The Bull By The Horns
The Busy Leader's Action Guide to Growing Your Business… and Yourself
About the book
If you're like most of the leaders I work with:
You find yourself thinking, "Forget it. I'll just do it myself." or "Why am I the only one who sees the big picture?"
You eat, breathe, and live your work… and can't come up for air.
You're sick of trying to keep up… and you're ready to get ahead — and stay there.
There's just one problem. Doing so requires you to constantly find new and innovative ways to motivate yourself and your team to take your organization to the next level.
And with your hectic schedule, finding the time to do this is a daily struggle.
But it doesn't have to be anymore. My new book "Take The Bull By The Horns" is your key to success, without the time and stress. This simple tool will help you reach the goals you want most for yourself and your business.
Think of this book as a:
Personal thinking guide to help you focus on the important issues and reflect, learn and grow on your own watch.
Discussion catalyst to help your team gel and thrive. Talking about concepts in the book is a great way to get juices flowing in group settings.
Leadership development tool to incorporate into the initiatives you already have in place. Deliver more substance, ideas, and insights to help leaders think better.
Coaching or mentoring program resource to help leaders like you take action in areas that are critical to business and leadership success.
Don't Accept the Status Quo—Change It!
Good leaders are good thinkers and doers. They don't sit around and accept the status quo or discontentment. Instead, they get up off their seats and do something about it.
Stop tolerating the nagging thoughts in your head. Eliminate the persistent problems in your business. Once you commit to taking the bull by the horns and charging toward growth, accomplishing all that you hope for is easier than you think.
And if you can spare just a few minutes each week, I'll show you how to make it happen.
Think Better. Lead Better.
As an experienced executive coach and expert in leadership development, I've spent nearly two decades showing the leaders at world-class companies, large and small, how to overcome the obstacles that are holding them back.
Now I've compiled the best of my strategies, techniques and tactics into "Take The Bull By The Horns." I want to show you how to take immediate steps to improve your leadership so you can see big business results.
And because I know just how busy you are, each of the lessons in the book are quick to read and easy to digest. Which means that in less than 5 minutes a week, I'll teach you what you need to know and show you how to put it into immediate practice.
Weekly Wisdom for Executive Leaders
With each lesson, you'll discover new ways to grow business by realigning the way you think about leadership. In the process, you'll transform the way you do business, inspire those around you to reach their goals and witness countless personal and professional improvements. I'll show you how to:
Clarify, focus and stretch your thinking to create bigger opportunities for the business and yourself.
Keep employees from running for the door when the clock hits five.
See through the foggy haze of problems that cloud your day.
Stop the toxic bickering that is spoiling your team.
Expand possibilities for yourself and your company.
Motivate your team to consistently perform at their highest level, without ever wearing them down.
Transform staff meetings from "doodle time" to "discussion time."
Get employees to drive projects instead of driving you crazy.
Erase apathy from the faces of your team.
Sleep better at night.
Turn your thoughts into action and instantly reap the rewards.
Implement These Ideas Immediately
"Take The Bull By The Horns" is the culmination of nearly 20 years of my experience — both from my own career successes and challenges, and from the dedicated leaders and executives I've coached in all phases of their careers.
Each chapter is devoted to improving one aspect of your business, your leadership style, or your life. The book covers a wide range of topics to provide you with a well-rounded approach to taking the bull by the horns yourself. By building on these leadership basics, you'll create incremental change that transforms your business, inspires those you lead, and helps you grow yourself.
However, ideas are only the start — it's what you do with them that matters most. That's why each lesson also includes two short, thought-provoking and action-inciting questions that help you move immediately to make lasting changes.
You can tackle these questions by yourself. Or you can turn this leadership guide into a discussion guide by posing the questions to your entire team and working through the process together. Doing so allows them to advance their role in your company's growth — as well as their own.
Leadership on the Go
"Take The Bull By The Horns" is intentionally "skimmable." It's an opportunity to sample a wide range of relevant leadership issues that stimulate provocative thought and conversation.
I've written it so it can be digested in small portions. You'll never feel too full, but you'll finish each lesson fully satisfied. It's for leaders like you who are hungry to make a difference.
Start With Just One Good Idea
A few minutes a week. That's all it takes to see a major change in your leadership skills and management practices. "Take The Bull By The Horns" is the perfect solution for busy leaders who don't have time.
Take charge of your success. Take control of your results. Take The Bull By The Horns. Order a copy for yourself and your entire management team today. For bulk orders, contact 205-879-8494.
In Praise of Take The Bulls By The Horns
"This is it! With insight backed by ideas you can apply immediately, Take The Bull By The Horns is filled with needed substance, expertise and encouragement to keep leaders focused on the most important issues – like developing the organization that will return man to the moon."
Steve Pearson, Manager Space Systems Department
NASA
"Take The Bull By The Horns is a must-read for all sales leaders and coaches. It's a literal recipe for success for taking team performance to the next level. Read, apply and look for transformational results!"
Lynne Williams, Sales Transformation Program Manager, Verizon Business
"With the pace of life ever increasing, Take The Bull By The Horns provides an on-the-run format for leaders to get the help they need to excel with their businesses."
Kristine Chompff
CEO Online
"Take The Bull By The Horns is a tremendous management tool that helps executives initiate the discussions we really need to be having with our leadership teams for the advancement of our organizations."
Michael Washburn, President & CEO
Red Mountain Bank
"With its great pick-the-topic, thought provoking approach, Take The Bull By The Horns will lead you and/or your team to timely solutions in a user-friendly fashion."
Leigh Grantham, COO
CHELCO
"This book is a great read for busy leaders because it condenses so much timeless leadership  wisdom in one place."
Andrew S. Martin, President
First Protective
Author Gayle Lantz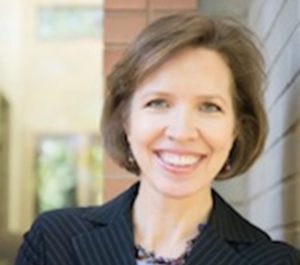 Gayle Lantz is the founder of WorkMatters®, an executive coaching and consulting firm with a mission to help people make the most of their work. A consultant, coach, and speaker, Gayle helps executive leaders stay focused, expand their possibilities, and achieve outstanding results. As an organizational development consultant, she helps organizations and individuals improve performance.
A former officer with TIAA-CREF, Gayle's clients include organizations such as NASA, Microsoft, Lockheed Martin, Southern Company, Mass Mutual Financial Group, and Compass Bank, as well as a variety of small and mid-sized businesses across industries. Her articles and/or quotes have been featured in a variety of business publications including Harvard Management Update, BusinessWeek, Wall Street Journal Online, Human Resource Executive magazine, Chicago Tribune, and FastCompany.com.
Speaking of Success
Gayle frequently speaks to groups on issues related to personal, leadership and organizational effectiveness. Make your next event a success.
If you're looking for a keynote speaker to help your leaders Take The Bull By The Horns, call 205 879-8494 or check "Speaking or Facilitation Services" on her contact form.